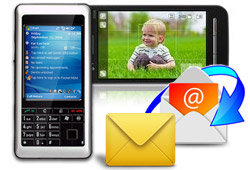 Pocket PC to Mobile Bulk SMS Software
Software Description: Professional Pocket PC to Mobile SMS Software has been designed to send bulk text messages from Pocket PC or PDA mobile phones to other mobile phone devices in very short span of time. Once being satisfied with our messaging tool, we suggest you to purchase text SMS messenger from on our website.
General Features:
Business promoting application:

Software send bulk sms including personalized sms, order status, business greetings, marketing information and much more to multiple recipients.

Multi language support:

Group SMS provider facilitates user to forward sms in Unicode character set supported languages.

Brand support:

Fully compatible with all major supported smart phone or handheld pocket pc devices based on Microsoft's Windows Mobile.

Inexpensive utility:

Cost effective SMS alert tool improves customer care with comparison to traditional expensive telecommunication cost.
Software Screenshots :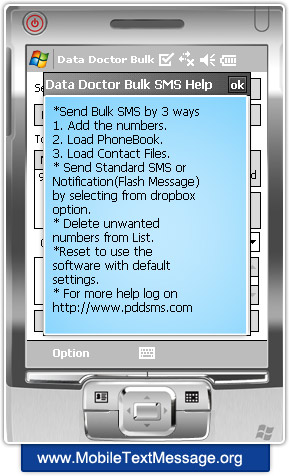 Software Features:
◉

Send multiple SMS from PC to mobile phones without internet gateway.

◉

Works with any USB modems, GSM phone, Android or Windows OS based mobile devices.

◉

Sends personalized text sms or notifications as per your choice.

◉

Helps business organization to send alert messages for product promotion.

◉

Software facilitates to skip duplicate contact number while message sending.