Mac Bulk SMS Software for Android Phones
Software Description: Mac Bulk SMS Software for Android Phones facilitates to send instant text messages from PC to any mobile phones via using Android technology based mobile devices. Android mobile messaging application facilitates to maintain lists of contacts or groups to send bulk SMS on any mobile phone with unique feature to skip duplicate contact numbers.
Bulk SMS software provides facility to save your sent message details in templates which can be viewed for future reference. Android text messaging software supports Unicode language to send SMS that contains non-English characters. SMS broadcasting tool sends bulk text messages to multiple mobile phone recipients.
Software Screenshots :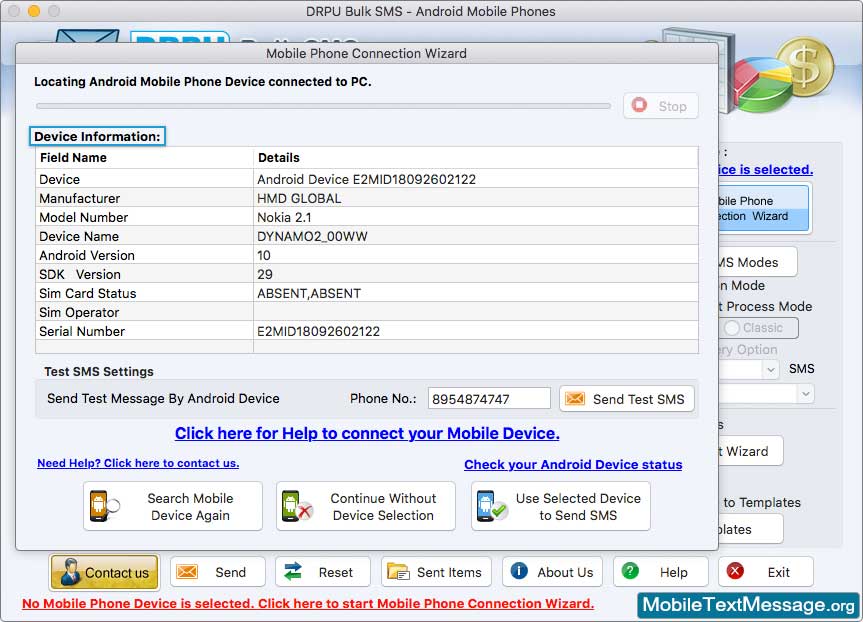 Software Features:
◉

Android text messaging software delivers price alerts among mass audience from PC.

◉

SMS sending program facilitates to send messages without internet gateway.

◉

Exclusion list wizard option to maintain list of mobile phone contacts numbers.

◉

Sends SMS to connect with global customers for promoting business products and services.