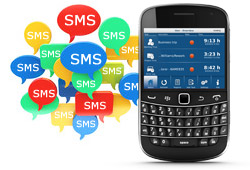 Bulk SMS Software for BlackBerry Mobile Phones
Software Description: Bulk SMS Software for BlackBerry Mobile Phones broadcast instant text messages from PC to other mobile phones with use of major Black Berry mobile phone devices. Software sends SMS right from your computer without requiring any internet service connection or any SMS gateway. So now you can use your any existing Blackberry Smartphone handset and broadcast thousands of SMS instantly.
Communicate with large group of audience and perfect for alert notification, marketing or communicating with customers. Software is easily used with popular models of commonly used Blackberry mobile phone to compose and send instant group sms in less time.
Software Screenshots :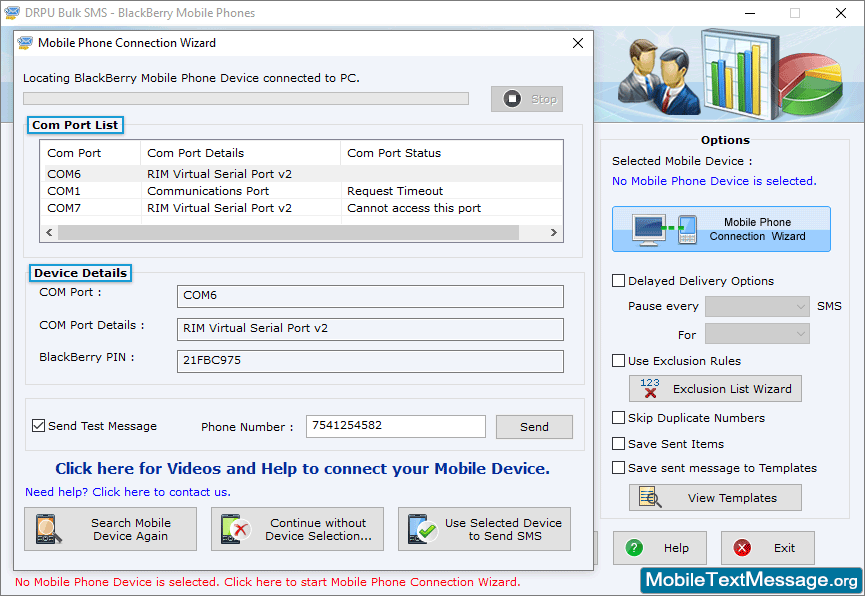 Software Features:
◉

Send multiple SMS from PC to group of mobile phones.

◉

Works with all major BlackBerry Smartphone.

◉

No internet connection and SMS gateway required to send SMS.

◉

No monthly subscription fee or setup cost involved while using the software.
Important Instructions-
Make sure that you have properly installed the drivers of BlackBerry™ mobile device for sending text messages using Bulk SMS Software for BlackBerry™ Phones.
Connect your BlackBerry™ Mobile Phone Device to your PC through USB port using the USB Connection Cable (generally comes with your Mobile Phones when you purchase it).
Make sure that BlackBerry™ Desktop Manager™ must be in running in order to establish the connection between BlackBerry™ mobile device and Bulk SMS Software.